Derby Wharf Light Box, Number 4


no!
Malcolm Miller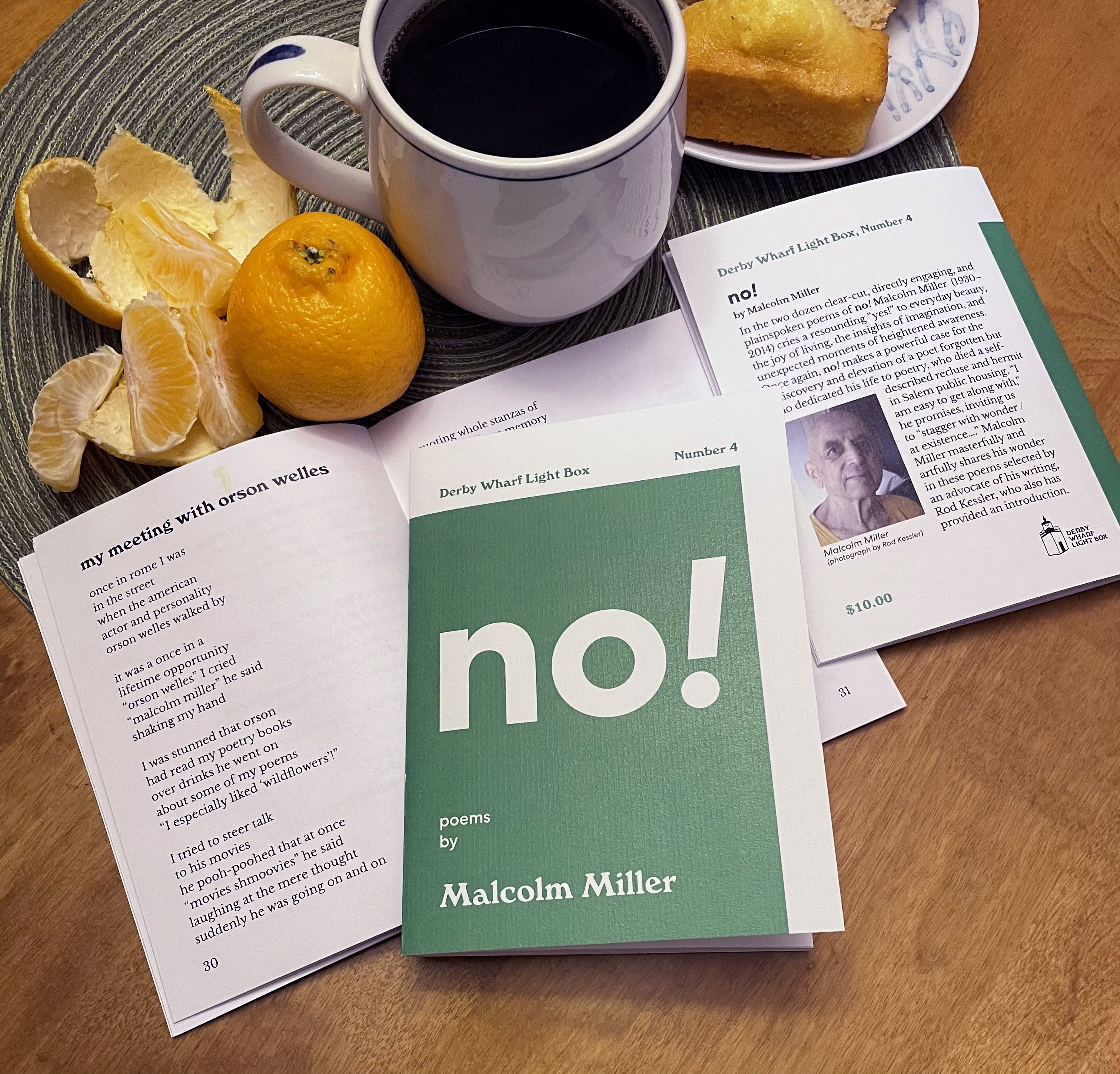 In the two dozen engaging, provocative, and quick-witted poems of no! Salem-born, Beat-generation poet Malcolm Miller cries a resounding "yes!" to everyday beauty, the joy of living, the insights of imagination, and unexpected moments of heightened awareness. These fast-moving, plainspoken poems once again make a powerful case for the rediscovery and elevation of a prolific writer who died in obscurity in Salem public housing in 2014.



(photograph via Pamela Harris, pamelaharrisart.com)

Selected, edited, and with an introduction by Miller's literary executor and champion, Rod Kessler, Professor Emeritus at Salem State University, the poems of no! recall a boyhood midnight swim in Salem harbor, recount an imaginary meeting with film director Orson Welles in Rome, present a stunning revelation from a philosophy department, and share an overheard quip from an aspirin tablet. "I am easy to get along with," Miller promises, inviting the reader to "stagger with wonder / at existence" and to "have a great / joy in the world / without knowing exactly why."

no! includes the poem "I remember," which received a first prize from the International Lawrence Durrell Literary Society in 2017, as well as several poems highlighted in the documentary film, Unburying Malcolm Miller, by Kevin Carey and Mark Hillringhouse. The chapbook supplements What I Am Always Waiting For, the posthumous selection of Miller's poems by Kessler and a team of local poets (Grayson Books, 2020).



(photograph by Rod Kessler)